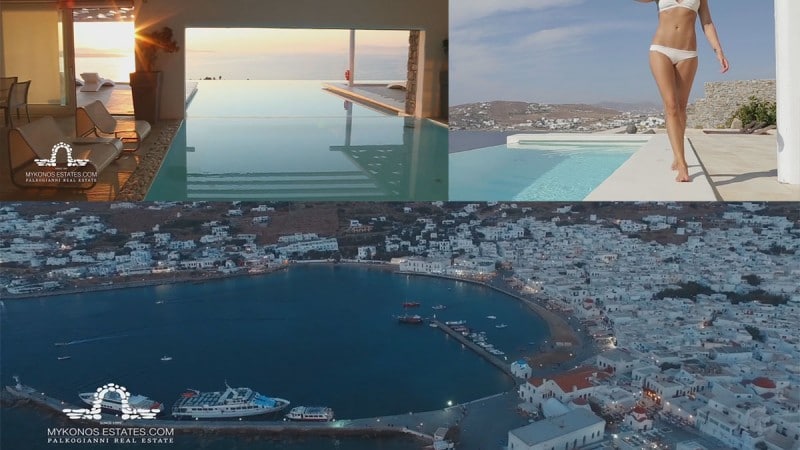 Video: Mykonos – Ultimate fantasy
Mykonos, the heart of the Cyclades islands in the deep blue Aegean Sea, where tourists come in large numbers every year to enlighten themselves with the enchanting beauty of the world. Mykonos Estates, the estate agency that provides them with an experience wonderful enough to feel like a dream and reliable enough to live in their best memories forever.
Mykonos Estates offers private ultra-luxury villas for rent and sale in the best possible locations in Mykonos. Overlooking the serene landscape of shades of the sky and sea, sure to fulfill anyone who visits, the villas are glittering examples of the perfect balance of elegance and comfort. Swimming pools, outdoor sitting areas, gardens as well as central air conditioning and un-interrupted connectivity are just some of the features that Mykonos Estates has to offer customers who are looking for the ideal place to stay on their vacation.

The properties on rent and sale provide epitomical privacy and coziness. What adds to this is the luxury services including private jets, helicopters, security, transportation, yacht charter and more; that come along with the fully furnished villas.
Watch above, as we unfold the magic that is a Mykonos Estate Villa. We hope to see you soon!
Credits to: Seek-films
Contributed to us by
StagHorn