Experience an underwater lifetime adventure on Mykonos
The idyllic Island of Mykonos, Greece, offers some of the best underwater adventures on the planet! The ocean is azure blue and crystal clear, the marine life is diverse, colourful and exotic and hidden wrecks make the experience all that more exciting.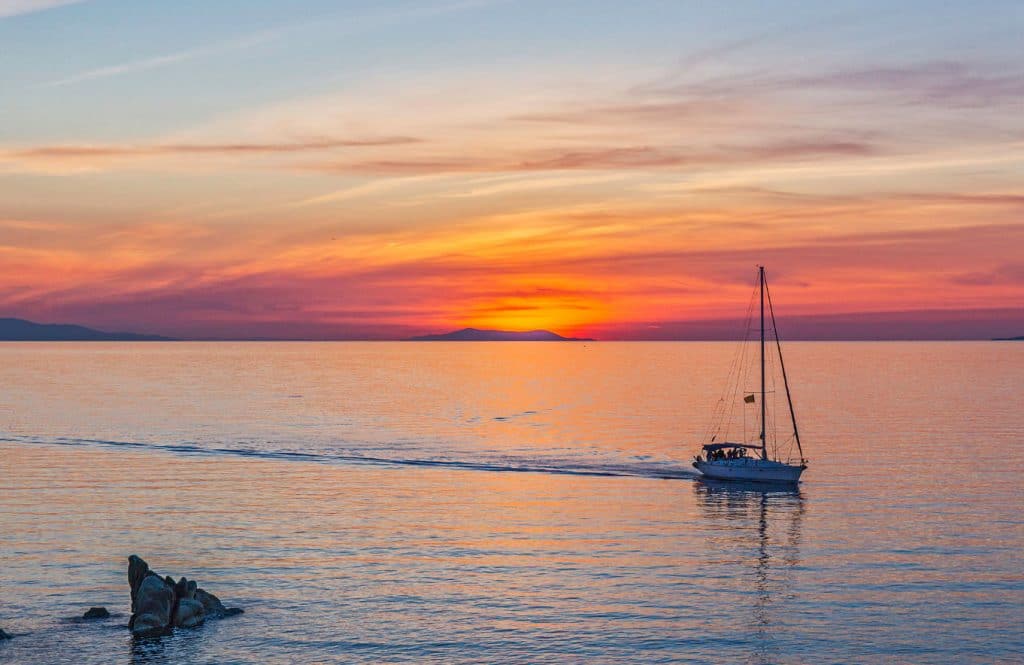 Fabulous weather conditions offer months of warm temperatures, May to October being the best for underwater adventures.
Whether you are a beginner or an experienced professional, there is a huge variety of underwater options to explore.
Lessons for novices are available under the eye of knowledgeable guides and equipment can be rented if you don't have your own. Go it alone or join a tour, the choice is yours.
For those who delight in corals, sponges and marina flora and fauna, Reef Dives will thrill you. If you prefer something more ominous, take part in a Wreck Dive and explore ancient ships that have come to grief on the rocky reefs and sunk to the depths of the ocean floor. For the brave and the lovers of extreme sports, exploring underwater caves and caverns will be the ultimate adrenaline rush!  Finally, when you think you have done it all, try a night dive for an awesome and unforgettable experience.
If going too deep is not your thing, simply put on snorkel or a scuba and paddle away close to the surface, you will still be rewarded by scenes of the most breathtaking sea-life. Visibility in these pristine waters is often as deep as 25 to 50 metres.
Paradise Reef is one of the most popular dive locations and is especially suited for beginners. Be enchanted by the shoals of groupers and wrasses and you can even feed them.
Super Paradise Reef is a natural enclosed bay which can be dived even in less than perfect weather. Look out for octopus, morays and lobsters.
Kalafakiona Reef is the place to come face to face with the Mediterranean Barracuda amongst others. Massive rock structures rising from the sea bed make this a stunning underwater scene.
Lying deep under the ocean, south east of Mykonos, is the wreck of the Anna II. This amazing wreck is still intact and you can swim inside parts of the ship. The wreck has attracted a fabulous variety of marine life and this has to be your first wreck dive experience.
If you are an advanced diver, head out to the wreck of the Peloponnisos. This ancient ship lies in two pieces at a fair depth and should only be attempted in good weather. The stunning marine life makes the dive all that more worthwhile.
For something different, experience the wall at Agia Anna, it is a short boat ride from Lia Beach. The wall extends downwards to a depth of 26 metres and is covered with exotic and colourful marine life. Be delighted by sea urchins, sea stars, moray eels, sponges and beautifully coloured corals. This is an easy dive and beginners are welcome.
Diving and snorkelling at the Tragonisi island cavern is a popular activity.
Suitable for all levels of skills, you can explore the caves and see the stunning yellow sea anemones that live exclusively in this region.
For expert advice, equipment, lessons and tours there are well established Dive Centres on the Island with years of experience.
Go Dive Mykonos offers regular diving tours to the Anna II and the reefs at Kalo Livadi and Super Paradise as well as the caverns in Tragonisi. They cater for all levels of experience and their instructors speak a variety of languages.
Dive Adventures located at Paradise, makes scuba diving fun and easy. Explore the rocky shoals close to the beach and then set off for a deep wreck or cavern dive. Once again, top class instructors will make this a fabulous and safe experience.
Diving Center was established in 1978 in Psarou. They offer a full range of diving activities including training for beginners. Take your first dive with them and you will be hooked.
Create sensational lifetime memories on Mykonos with an underwater adventure.